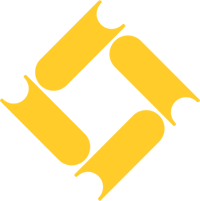 Decade of Experience • Six Study Programs • Generations of Graduate Students
---
We are developing further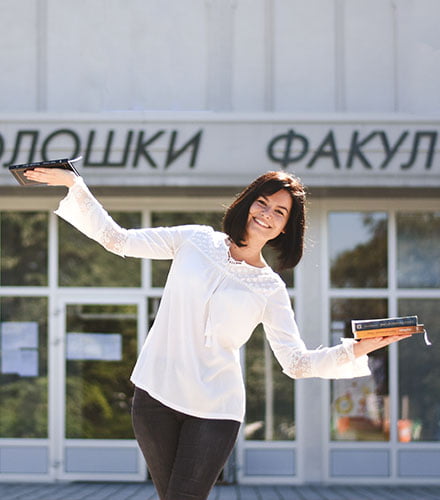 The mission of the Faculty of Philology is primarily educational and scientific. It implies continuous teaching-scientific activity and the transfer of philological knowledge and skills to the generations of students. The Faculty, among other things, provides serious scientific research work and individual training of professors and assistants.
The Faculty of Philology of the University of Banja Luka offers many advantages of studying to candidates who decide to start their path to their future profession right at this higher education institution. Apart from providing quality education to students, there are many other advantages of studying at the Faculty of Philology in Banja Luka.
The Faculty of Philology of the University of Banja Luka attaches great importance to international cooperation, and therefore has signed contracts with many faculties and universities from the region and Europe, within which exchange of students and faculty staff is carried out. Special attention is paid to study visits, workshops, summer schools and seminars abroad and in our country. Developed international cooperation provides students and faculty with many opportunities for training and study stays at universities throughout Europe, during which they have the opportunity to improve their knowledge and speech skills and get to know the culture of their country of residence.
In the summer semester of each academic year, the Faculty of Philology organizes free courses in English, German, Italian, French and Russian, as well as the course of the Serbian language for foreigners. Teaching takes three months, from the beginning of March to the end of May, and is performed twice a week.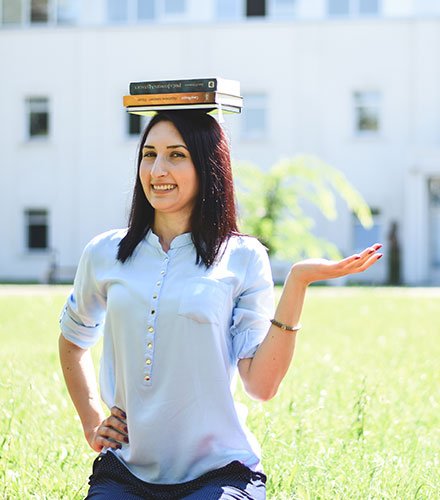 Vladana Perlic

Study program of French language and literature
"The French language and literature study enabled me to learn French primarily, and the French language enriched my life immensely, both privately and professionally. Thanks to the Erasmus Scholarship, I was given the opportunity to stay in France for six months, which has always changed my attitude towards the world. During my stay in France, I visited 25 different cities (in France and neighboring countries), experienced the advantages and disadvantages of the French education system, made the most unusual friendships with people who came from all over the world, for the first time lived alone, grew up … "

Bojana Vučen

Study program of Serbian language and literature
"The study program of Serbian language and literature helped me to better understand my identity through language and literature studies. He has developed a consciousness about the importance of preserving the Serbian language, through the continuous acquisition of knowledge from the history of language, grammar and spelling. On the other hand, as a lover of literature, these studies offered me new insights into the rich history of Serbian literature and enabled me to enjoy higher quality reading and interpretation of the great works of Serbian and world literature. During the four years of studying, students have the opportunity to see and hear distinguished researchers from the field of srbism, as well as important writers and cultural workers, through scientific meetings, various lectures and events, and to express their talents for poetry, acting and writing. "< p>

Anja Ševo

English language and literature study program
"After finishing high school, I had to choose the path that I would use for the next four years and, from my great love for literature and English, I chose the one that went rarely. I did not need a passport or visa, I traveled freely and always encountered smiles and help. I did not even think that I would find so much knowledge, warmth, and bright spirit, and that I would meet such poetic souls. I tried to absorb their coherent words, because I knew that later knowledge would help me a lot. And it really helped, and still helps. "

Mirjana Miljanović

Study program of German language and literature span>
"From the first year of the German language and literature study program, we were divided into smaller groups, so we quickly joined each other, and the atmosphere at lectures and exercises was pleasant and incentive for learning. At the age of four, we were allowed to practice at the Faculty of Philology, where we had a German language course lasting three months, which is very useful for all future lecturers. In addition to the acquired knowledge, in this study program, I value the fact that I have learned to constantly learn and work on myself, to do my job responsibly and always give me the best. "

Nemanja Ostović

Study program of Italian language and literature span>
"The great advantage of studying at the Italian Language and Literature Study Program, in addition to teaching staff that is mostly made by professors from Italy, is the ability to spend one or two semesters at one of the universities in Italy, thanks to scholarships from the Government of the Republic of Italy or via exchange within the Erasmus + program. Study stays in Italy helped me to improve the Italian language, but also to introduce people and cultures from all over the world. Also, after obtaining a diploma, there is a possibility of employment in different sectors. "

Sandra Batez

Study program of Serbian language and literature span>
"Although four years ago I was among those who did not know what to write, that is, they do not know whether to follow their wishes, now I can say that my decision was indeed correct. My choice was the Study Program of Serbian Language and Literature, or, to put it more correctly, my great love. During the four years of studying, I met a very important truth – that you can be happy and successful only if you do what you truly love. "

Galina Marija Vukajlović

Study program of Russian and Serbian language and literature span>
"During the studies, I had the opportunity to meet and get closer to people who share my interests, to deal with endlessly interesting topics and problems, to travel and meet people from different parts of Europe I deal with the language of one of the greatest literatures in the world, and work with devoted and enthusiastic professors and (first of all) assistants who were willing to invest all their time, knowledge and energy in us, their students. All this contributed to the fact that four years of study were an unforgettable experience. Thank you for that. "

Teodora Babić

Study program of French language and literature span>
"If somebody stopped me today and asked: 'What is the move for which you can say with certainty that you are not crying about it in your life?', I would say that this is a choice my future profession. Thanks to the studies at the Faculty of Philology in Banja Luka, I have the privilege of being proud of my knowledge, to meet countless many wonderful people from all over the world who connect one and the same passion."

Gabrijela Perišić

Study program of English language and literature span>
"During my studies, I gained a thorough knowledge of English language linguistics, as well as the history, culture and literature of the English speaking countries. In addition, I have deepened my knowledge of general culture in this study program and I have developed the spoken and written skills that help me in everyday life and work. The professors of the English Language and Literature Study Program are very professional and professional, and are diligently trying to develop love for philologists in students. "

Marijana Vajkanović

Study program of Italian language and literature span>
"Studying at the Italian Language and Literature Study Program was a very positive experience that opened many doors to me on a professional and personal basis and served as an excellent basis for enrollment in master's studies in Italy. Among the advantages of studying in this program, I would like to highlight professional and dedicated professors, mostly native speakers of the Italian language, modern teaching methods and numerous opportunities for further training abroad. "

Milijana Janjić

Study program of German language and literature span>
"The study program of German language and literature is very well organized, which significantly facilitates study. Professors and assistants are affordable and dedicated to their work. They are always ready to help the students meet and help them. It is important to note that the practice is highly developed, and that the student acquires knowledge and experiences that are significant for the future profession profession. By getting acquainted with translation techniques and by regularly translating various types of texts, we are preparing for possible future translation work. "