Italian Language Week at the Faculty of Philology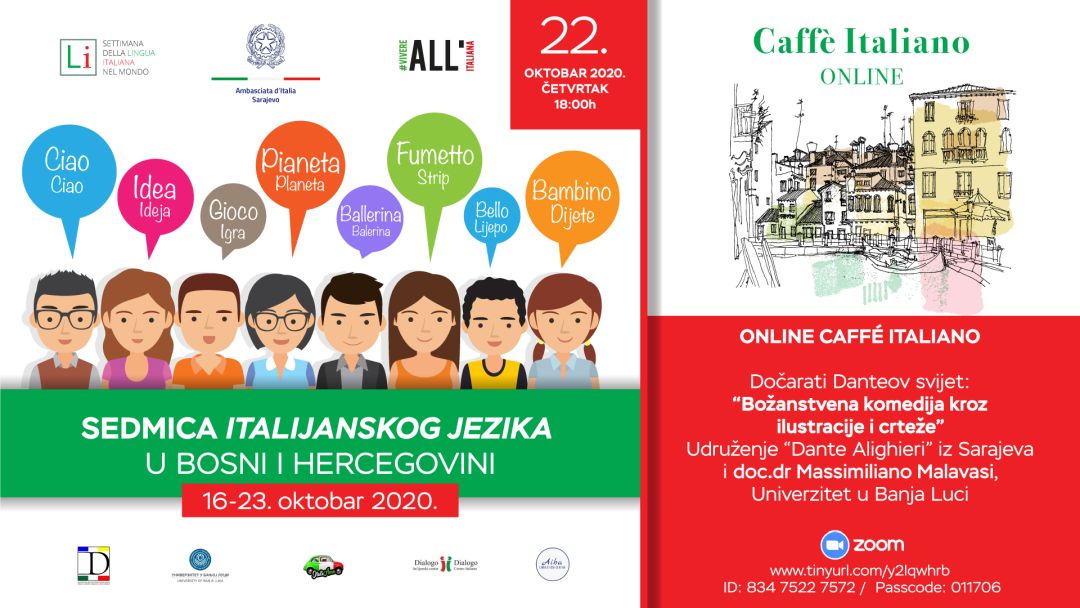 On the occasion of the XX Week of the Italian Language in the world, the Head of Italian Studies at the Faculty of Philology participated in two respective seminars organised on October 22 and 23.
In the first seminar, hosted by the Dante Alighieri Society of Sarajevo, Dr. Massimiliano Malavasi (University of Banja Luka) proposed a brief introduction to the iconographic abundance of Dante's Divine Comedy, from illuminated manuscripts to the twentieth century, focusing on the depictions of the monster Gerione and the testimony it offers on the culture of the fourteenth century.
In the second seminar, hosted by the Italian Embassy in Bosnia and Herzegovina, Prof. Riccardo Capoferro (Sapienza University of Rome) discussed the work of the Roman cartoonist Zerocalcare, looking at his representation/reinvention of the city of Rome and its construction of a shared identity – capable of transcending the urban socio-cultural topography – through references to the global pop imagery. At the end of the second seminar, Dr. Anja Pravuljac presented her translation of Zerocalcare comics.