International Greek language Day at the Faculty of Philology of the University of Banja Luka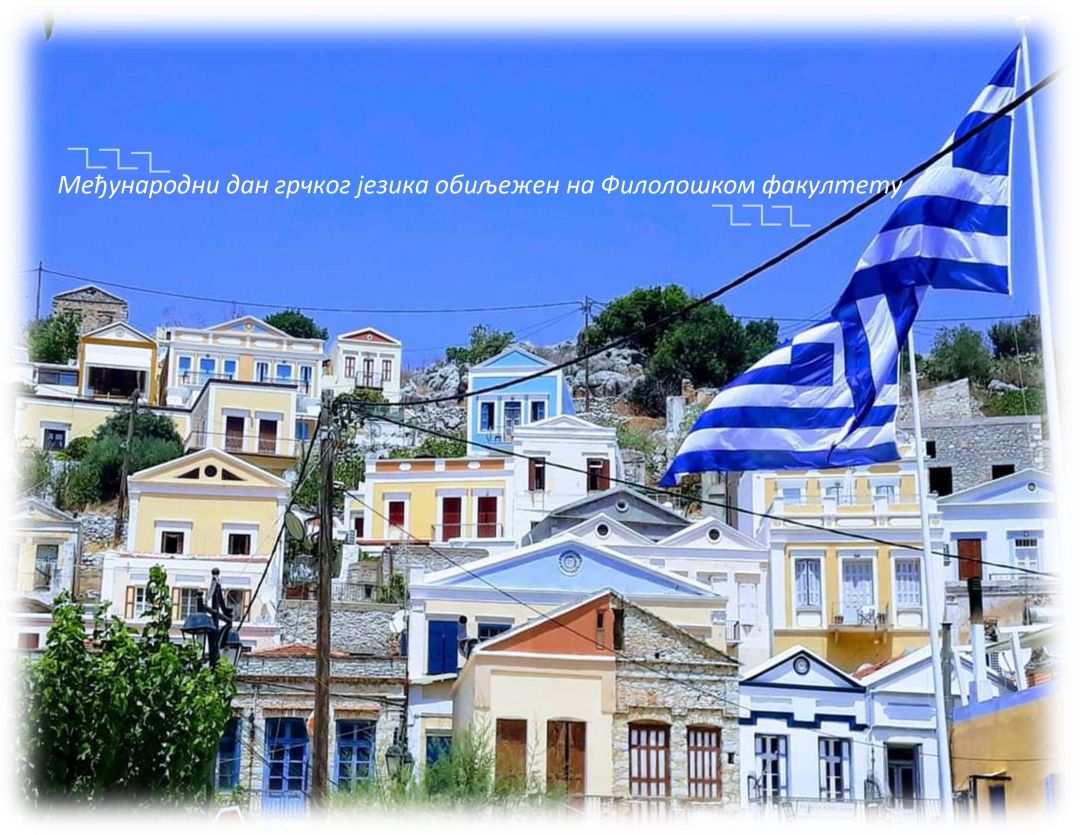 This diverse programme was accompanied by an exhibition of representative editions of the "Riznica" bookstore translated from the Greek language. Students from the Banja Luka Grammar school also took part in the programme, quoting famous Greek thinkers. These were quotes prepared by the students with the help of professor Stanislava Blažević, MA.
At the beginning of the programme, Maria Petridou, a Greek language teacher, performed the Republic of Greece anthem, while the traditional sirtaki dance was performed by the Academy of Arts drama students at the University of Banja Luka, while the Faculty of Philology students read excerpts from the famous ancient epic "Iliad". Those present at this event also had the opportunity to see an exhibition of photographs from the archives of the Faculty of Philology taken during a trip to Greece.
Also, the Vice-Rector for Scientific Research and Development of the University of Banja Luka, prof. Goran Latinović, PhD, addressed present guests and the event was enhanced by the Government of Greece scholarship holders Ivana Pandžić, PhD – assistant professor, and Slavoljub Lukić, PhD and other admirers and lovers of the Greek language and culture.
This event was held for the first time at the University of Banja Luka, and by agreement between the Embassy of Greece in Bosnia and Herzegovina and the Faculty of Philology.