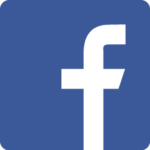 The Library of the Faculty of Philology was opened in 2016. It has premises at Hall of Residence IV of the Nikola Tesla Student Centre. Currently, its collections contain over 20,000 items (monographs, reference books, textbooks, dictionaries, lexicons, old and rare editions, Serbian and foreign literature, and literary studies). Alongside monographs, the Library holds 246 journals.
Since day one, the Library of the Faculty of Philology has been part of the COBISS platform, and all of the items contained in its collections have been catalogued using this system. This allows students and teaching staff to check easily if the Library has an item and if it is available at the given moment. Beside the items contained in the Library collections, our users, students and faculty, can borrow books and articles from other libraries located in the region through an interlibrary loan system, some of which include the National Library of Serbia, the Matica Srpska Library, and the Svetozar Marković University Library.
The Library has two reading rooms, of which one can seat forty people, while the other is interactive, with 20 seats and two computers available at all times. Both rooms are free for students of the Faculty of Philology to use, as well as for students of all the other faculties of UNIBL.
Beside their regular duties (borrowing and returning books; book cataloguing and acquisition; cataloguing master theses and doctoral dissertations), our Library staff are dedicated to helping students maintain a keen interest in literature by staging literature reading events, workshops, promotions, exhibitions and the Readers' Club, whose members meet monthly.
The Faculty of Philology Library is open Monday to Friday, 8:00 a.m. to 8:00 p.m. Students can use the reading room as well as take out books. Reference books and materials, such as dictionaries, manuals, lexicons, encyclopedias, etc., can only be used in the reading room. To borrow or renew all the other books and materials, library users need to present their membership cards. Since December 11, 2017, library items can also be borrowed online.
To browse the library catalogue and reserve a book or item, please click here.