Extremist Discourse: Tarrant, Breivik, Rumiyah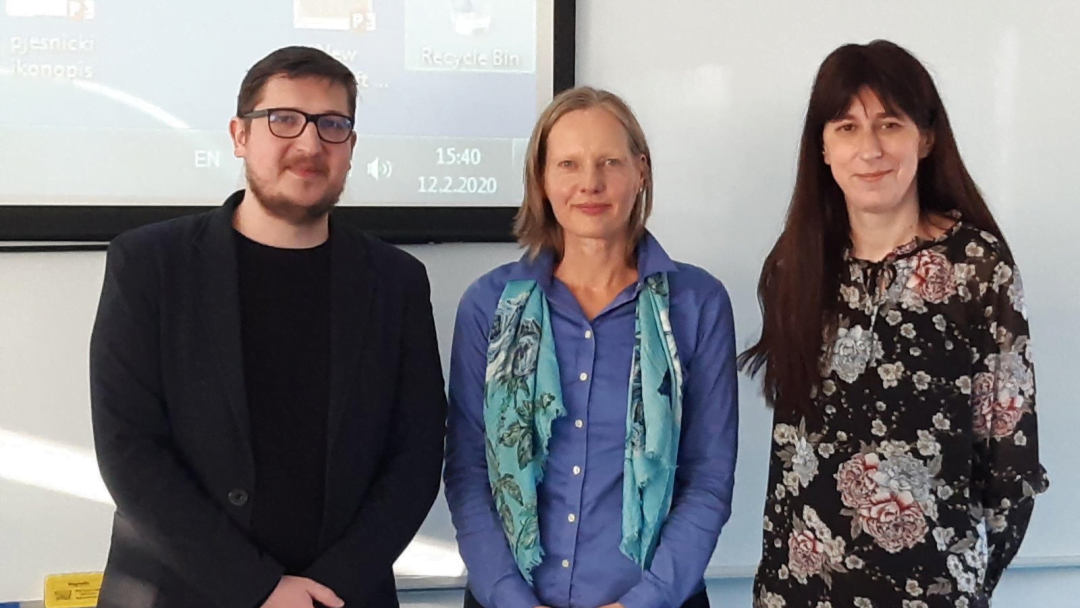 On Wednesday, 12 February 2020, Prof. Louisa Buckingham, PhD, of the University of Auckland (New Zealand), paid a visit to the English Department of the Faculty of Philology and delivered a lecture entitled Extremist Discourse: Tarrant, Breivik, Rumiyah.
The students and staff of the Department, as well as other participants of the session, were introduced to the similarities and differences concerning the prevailing psychological dimensions, semantic categories, and key words of the extremist discourses analysed in a recently published study by Prof. Buckingham and her PhD student, Ms Nusiebah Alali, entitled Extreme parallels: a corpus-driven analysis of ISIS and far-right discourse. The results of the study were presented within the context of social trends and demographic changes in New Zealand, with a view to providing a clear picture of the challenges imposed to modern societies in this respect.