A Lecture Entitled "Black History Month" Held at the Faculty of Philology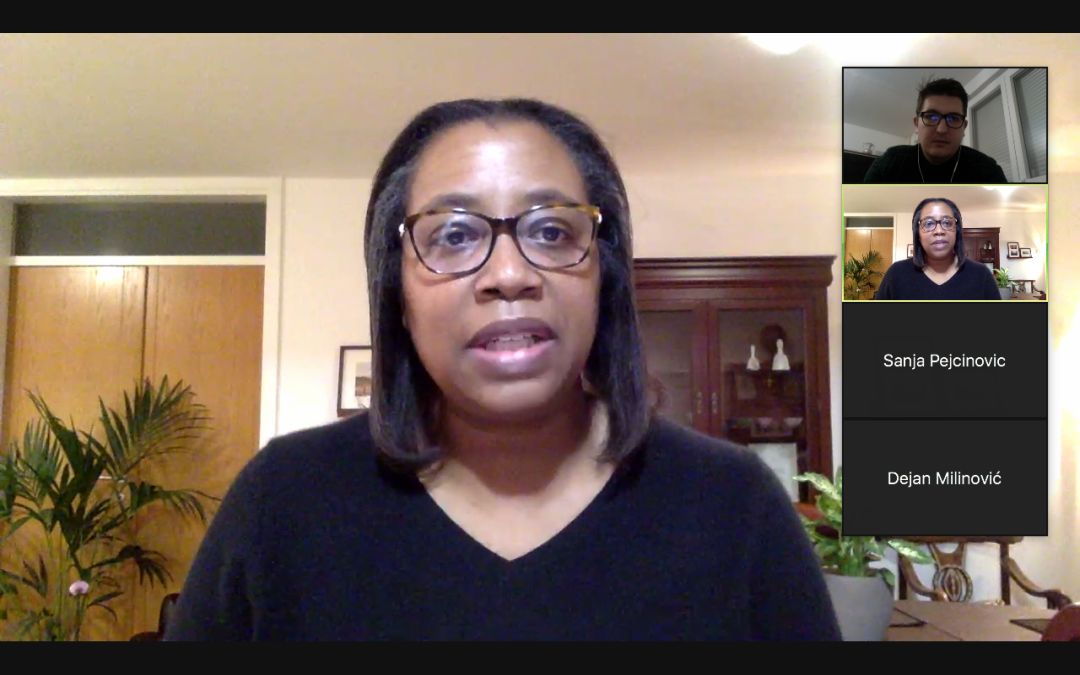 On February 18, 2021, Ms Wylita Bell, Media Relations Attaché with the US Embassy to Bosnia and Herzegovina, gave a lecture entitled "Black History Month" at the Faculty of Philology, University of Banja Luka.
The representatives of the US Embassy, members of staff, students, and other attendants of the lecture were welcomed by Mr Emir Muhic, PhD, Head of the English Department at the Faculty of Philology, who added that the lecture in question was the first one in a series of lectures planned within the new project of the Department, EngDeptTalks (English Department Talks), and expressed his gratitude on behalf of the Department and the Faculty to the US Embassy, for their long-lasting cooperation and support.
In the beginning of her lecture, Ms Bell provided a brief review of this important cultural aspect of American society, as well as the "Black History Month" project within a wider context of US history. This was followed by some painful and sensitive topics that are discussed and analysed in various spheres of public life and academic circles, in particular those that offer confrontation with a traumatic past in order to pave way for a better future in this respect. Ms Bell concluded her address by offering an insight into her own family's history by virtue of some data retrieved from the archives and by offering an understanding of her own identity.
Upon the lecture, which was made available to 60 online attendants by means of the Zoom platform, Ms Bell answered questions related to the issues highlighted during the discussion.